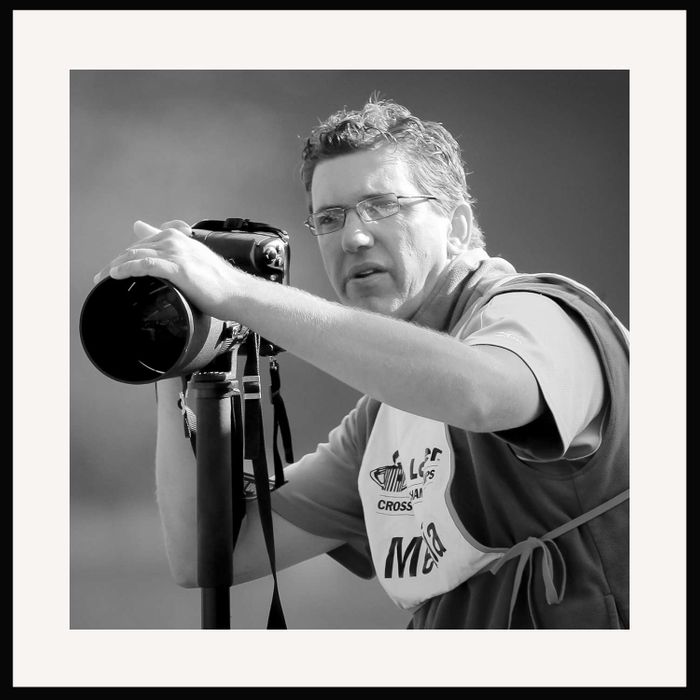 About the photographer:
Tim Cowie is a versatile editorial and sport photographer whose lifelong affection for athletics influences all of his work.
Cowie's love for photography dates back to 1980. As an amateur photographer, Cowie found himself documenting numerous high school and local news situations in his hometown of Oshawa, Ontario. Cowie's start came with a 1983 award by being named one of the top five Canadian high school photographers by the Sunshine News.
Coaching became his profession, but despite his main career, Cowie had a varied path of photography over the last 20 years. In 2002, he found himself coaching NCAA DI volleyball for Davidson College. Interestingly, Cowie's coaching profession at Davidson crossed paths with his love of sports photography and he soon found himself documenting Davidson College athletics.
Cowie had the good fortune of covering the Davidson College men's basketball team and documenting their 2007-08 NCAA Elite 8 run. His work can be found in numerous media forums. Examples of his recent work have been published in a variety of publications, including Sports Illustrated, ESPN the Magazine, Dime Magazine, Volleyball Magazine, AVCA, Charlotte Observer, Chattanooga Free Press, Roanoke Times, Charlotte Magazine, ESPN.com, Sports Illustrated.com, AOL.com and Charlotte Living magazine. Over 16 pages of his work were featured in Michael Kruse's book, "Taking the Shot" chronicling Davidson men's basketball run to the NCAA Elite 8 in 2009.
Cowie has branched out and started Tim Cowie Photography. He actively manages to cover a variety of NCAA sports in the southeast and throughout the country. His work can be viewed at TimCowiePhotography.com, WinthropPhotos.com, GWUPhotos.com, HoughPhotos.com and DavidsonPhotos.com.
He has a variety of clients, including:
Accounts
Davidson College, Gardner-Webb University, Radford University, UNC-Greensboro and Winthrop University
Media Placement
Charlotte Magazine, Charlotte Observer, Chattanooga Free Press, Roanke Times, Charlotte Living, Dime Magazine, DavidsonNews.net, ESPN.com, ESPN The Magazine, Lake Norman Citizen, Sports Illustrated, SI.com, TOPPS Trading Card, TNT Network, Volleyball Magazine and American Volleyball Coaches Assoc.
Other Clients
Army, Atlantic Sun Conference, Big South Conference, Binghamton, Bowdoin, Campbell, Cornell, Dartmouth, Detroit Mercy, East Carolina, Elon, Florida International, Furman, Georgetown, Harvard, Hawaii, Hofstra, Indiana, Johns Hopkins, Kentucky, Liberty, Long Beach State, Louisiana Lafayette, LSU, Michigan, Mississippi, Mount St. Mary's, NJIT, Northeastern, Ohio, Oklahoma, Penn State, Presbyterian, Richmond, Sacred Heart, Saint Francis, Saint Joseph, Saint Peters, Salisbury State, St. John's, South Carolina, Southern Conference, Syracuse, Tusculum, UAB, UM-Eastern Shore, UNC Wilmington, UT Chattanooga, Villanova, Virginia, VMI, Wagner, Wichita State and Xavier
B.S. – Roberts Wesleyan College, 1988
Business Administration/Economics
Rochester, NY
Married – Gwen
Children – Emmily (15), Timmy (14) & Ryan (12)
Photo Credit: Ron McCann